As the spring 2023 semester draws to a close at the University of Pennsylvania, the Composto group would like to highlight some of our group's spring highlights!
Soft AE Kickoff & Participation in the National Science Foundation Research Traineeship (NRT)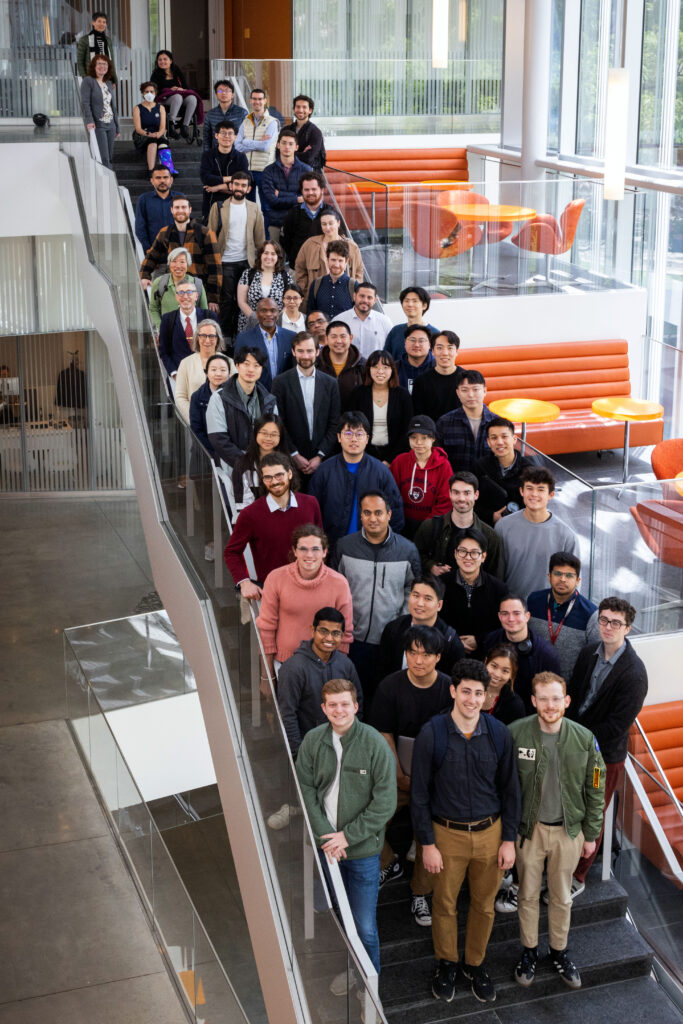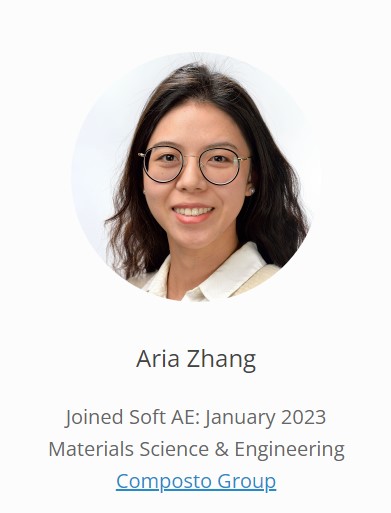 We are happy to announce a successful kick-off of Soft AE– Exploring Research and Educational Intersections of Soft Materials, Autonomous Experimentation & Science Policy at the University of Pennsylvania this spring. Composto group's 4th year PhD student Aria Zhang, a NRT trainee, gave a great research summary at the seminar. Professor Russell Composto is the Associate Director of the program. At this talk, invited speakers included: Dr. Beth A. Winkelstein, Dr, Chinedum Osuji, Dr. Keith Brown, Dr. Minki Lee, Dr. Shuchi Talati (rescheduled), Dr. Andrea Liu, and Dr. Heather Eckenrode-Stiffler. The full program can be seen here.
Our group looks forward to continued involvement in NRT at the University of Pennsylvania and are very proud of Aria as well as the other trainees Kaitlin Wang (Winey Group) and Felipe Rodrigues Martins (Liu Group). Great work!
Our post-doc Dr. Jaehyun Kim finishes his time with Composto Group, but not before publishing one last paper!
We are happy to highlight our group's current publications from this year:
O'Bryan, CS; Murdoch, TJ; Strickland, DJ; Rose, KA; Bendejacq, D; Lee, D; Composto, RJ, Investigating the Sequence Specific Adsorption Behavior of Polypeptides at the Solid/Liquid Interface, Langmuir 2023.
Wang, K; Composto, RJ; Winey, KI, ToF-SIMS Depth Profiling to Measure Nanoparticle and Polymer Diffusion in Polymer Melts, Macromolecules 2023.
Kim, YC; Composto, RJ; Winey, KI, pH-mediated Size-Selective Adsorption of Gold Nanoparticles to Polymer Brushes, ACS Nano 2023.
Kim, JH; Rosenfeld, J; Kim, YC; Choe, S; Composto, RJ; Lee, D; Dreyfus, R, Polymer-grafted, Gold Nanoparticle-based Nano-Capsules as Reversible Colorimetric Tensile Strain Sensors, Small, Accepted 2023.